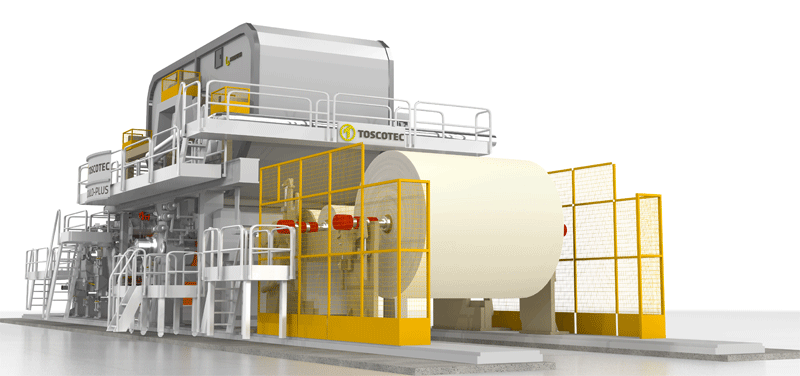 EuroVast has chosen Toscotec to expand its Botticino plant; the new TM with a maximum production capacity up to 30,000 tonnes/year
(Italy, March 24, 2017) The new machine, a MODULO-PLUS crescent former with single press configuration, TT SYD-3200MM and TT MilltechHood, is the perfect solution to meet Eurovast's need: high quality tissue product, attention to energy saving and eco-sustainability were determining factors in choosing advanced Toscotec's technology for this project .
The new TM with a maximum production capacity up to 30,000 tonnes/year and a paper trim width of 2740 mm will replace the existing suction breast roll machine and will be started up in the last quarter of 2017.
Engineering services, installation supervision, commissioning and start-up are all included in Toscotec's scope of supply.
"Technological innovation begins purchasing new state-of-the-art production lines, involving not only an increase of production but above all achieving higher quality products to better meet our consumer needs. After almost 25 years of experience in the private label sector we are ready to satisfy every customer request, always focusing on the promotion of the product and in the development of new solutions." said Vincenzo Romano, owner of Eurovast SpA.
The new tissue machine will increase the production of the four existing tissue plants: Botticino – LU, Bagni di Lucca – LU (that already houses a Toscotec MODULO-PLUS), Fabbriche di Vergemoli – LU and Lanciole – PT and the converting facilities of Toringo – LU and Socciglia – LU. Currently the production capacity of EuroVast Group is over 110.000 tons/year. (Source: press release)
Cover Image: Toscotec MODULO-PLUS crescent.