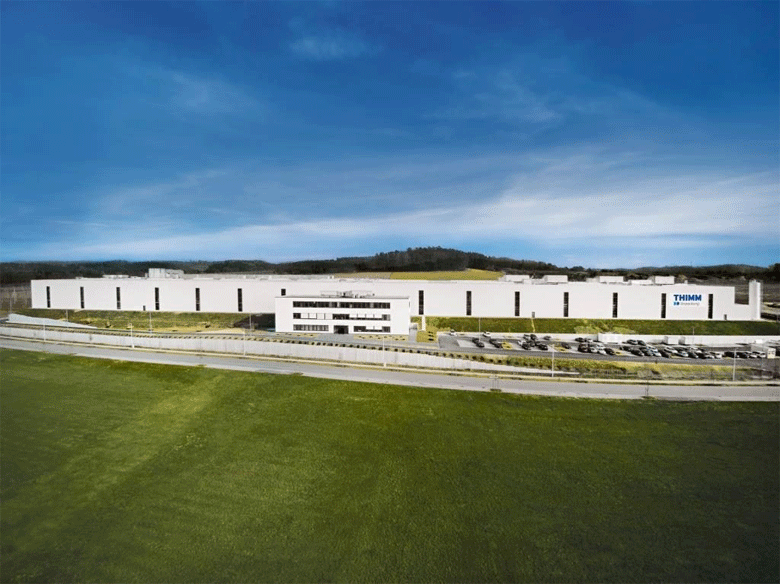 Holledau plant has started operations
(Germany, March 27, 2017) The new Holledau plant for Thimm Verpackung in Bavaria, Germany, has started production, meeting all scheduled deadlines as planned. An official opening ceremony is due to take place in May.
The ground-breaking ceremony for one of Europe's most advanced corrugated cardboard plants took place in Wolnzach in September 2015. The first construction phase covering 26,000 square metres of the 90,000-square-metre site is now complete. Following a test run, series production has been under way at the factory since February. Production capacity is 120 million square metres. Thimm has invested a total of EUR 60 million in the plant to date.
Tankred Pörner, Managing Director of Thimm Verpackung Süd: "Construction and commissioning of the plant ran completely according to schedule. We are now delighted to be able to supply our customers from one of the most advanced corrugated cardboard factories in Europe and offer them an extensive and completely new range of services."
At the Wolnzach site Thimm Verpackung produces corrugated cardboard sales and transportation packaging for both food and non-food customers in Southern Germany and the adjacent export markets. With state-of-the-art production technologies, efficient and highly automated processes, and a flexible, customer-centred structure, the company can set new standards in the production and sales of corrugated cardboard packaging. The site at Wolnzach is in an optimum geographical location in the heart of Bavaria. The plant is a perfect complement to the previous production network.
150 employees work at the Holledau factory. Thimm will be offering training in business administration and packaging manufacturing at this plant.
Thimm Verpackung is the largest business division of the Northeim-based Thimm Group. Founded in 1949, Thimm Group is a manufacturer of multi-material transportation and sales packaging, POS displays and decorations as well as print products for further industrial processing. A wide range of associated packaging services covering the entire supply chain further enhances the company's product-portfolio. More than 3,000 employees at 20 sites in six countries generate annual revenues of around EUR 560 million. (Source: press release)
Cover Image: Thimm Holledau plant.