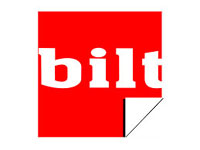 India: JK Paper offers to buyout two Bilt units
(New Delhi, Oct. 26, 2016) In a BSE filing, Ballarpur Industries said 'material subsidiary of the company, viz. BILT Graphic Paper Products (BGPPL) has received a tentative offer and draft term sheet for acquisition of its Ballarpur unit and Ashti unit of BGPPL from JK Paper (JKPL).
The statement further read that, 'BGPPL is reviewing the terms and conditions of the same'. Both the units are located in Maharashtra.


BILT Graphic Paper Products Limited (BGPPL) unit in Ballarshah, Maharashtra, India
Text BSE filing:
Ballarpur Industries Ltd has submitted to BSE a copy of the intimation given by a material subsidiary of the Company viz. BILT Graphic Paper Products Ltd. (BGPPL) announcing that they have received a tentative offer and draft term sheet for acquisition of the Ballarpur unit and Ashti unit of BGPPL from JK Paper Limited (JKPL) (Potential Transaction) pursuant to the non-binding offer letter dated July 05, 2016 (NBO). BGPPL is reviewing the terms and conditions of the same.
In addition, the period for exclusivity to not enter into negotiations with or enter into transactions, arrangements with anyone other than JKPL in relation to the Potential Transaction or any transfer or disposal of any part of the Ballarpur Unit and Ashti Unit under the NBO expired on October 20, 2016. (Source: BSE India)