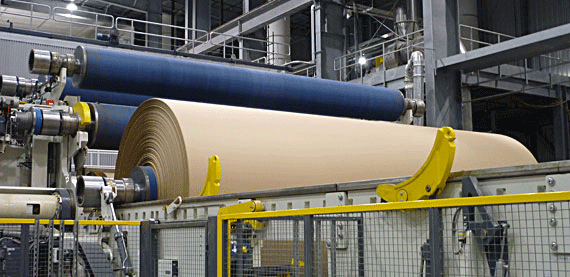 Installation of new containerboard machine at Stora Enso Ostroleka not yet decided
(Gernsbach, Germany, 16 Mar 2017) Stora Enso has not yet decided whether to build a new containerboard machine with a capacity of 500,000 tpy at the Ostroleka mill in Poland. The company has yet to conclude the corresponding feasibility study.
Stora Enso has not yet concluded the feasibility study for a new paper machine to be installed at the company's Polish Ostroleka site. A decision on the project has therefore not been made yet. The group originally expected to finalise the study at the end of 2016. This date has now been postponed to the end of the first quarter, the company told EUWID, adding that a decision would be made after conclusion. The new PM could come online in 2019, Stora Enso said in earlier reports.
Stora Enso is examining the option of extending its Ostroleka site by installing a new machine for corrugated case material. The mill's capacity might be enlarged by 500,000 tpy. The study will include an examination of the containerboard grade to be produced.
The Ostroleka mill is located northeast of Warsaw and produces recycled corrugated case material as well as sack kraft and wrapping paper on four machines which have a combined capacity of 640,000 tpy. The site has approximately 1,000 employees. (Source: press release via EUWID)
Cover Image representational purposes only.