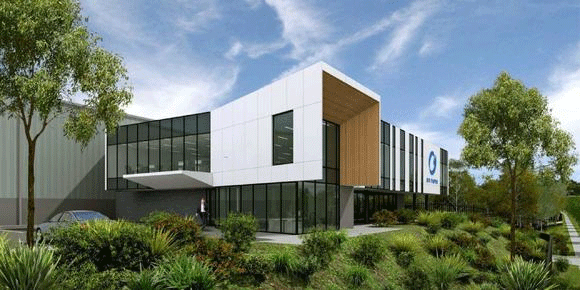 Link: Oji to boost Australian capacity with new plant
(Tokyo, January 07, 2017) Oji Holdings will construct a new Australian plant for food-grade cardboard boxes made from pulp, rather than recycled paper, for supply to local meat processors and farmers.
The Queensland facility is seen costing some 5 billion yen ($42.9 million), with full-scale operations starting this October. Equipment will be added in stages, raising capacity to between 3 million sq. meters and 4 million sq. meters a month as early as 2019.
Oji already produces pulp cardboard boxes in Sydney and Melbourne, and adding the new plant will boost Australian capacity by 50%. Pulp cardboard is more breathable than cardboard made from recycled paper. It thus withstands humidity better, making it more sanitary and better for shipping food. …
To read complete article Go To: "Oji to add another Aussie plant for food packaging" (Source: Nikkei Asian Review)
Cover Image: An artist's rendering of the new factory.