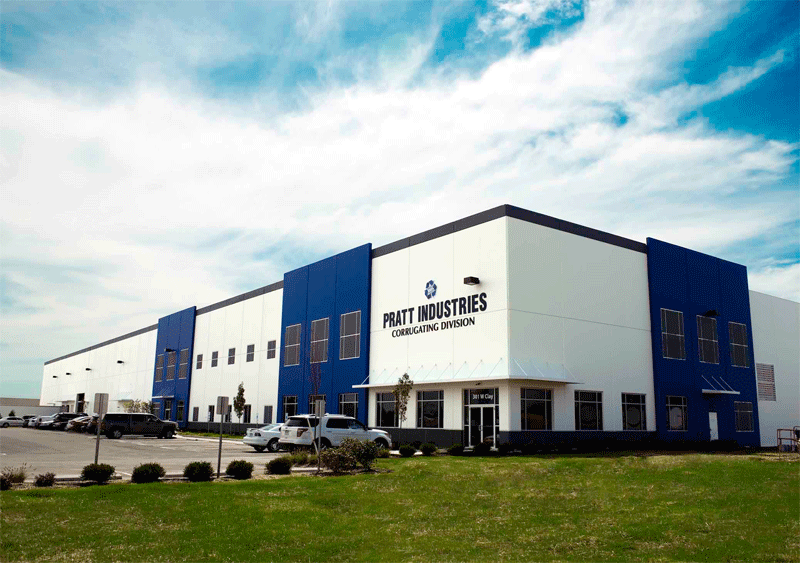 Pratt Industries Officially Opens New Corrugated Box Factory in Beloit, Wisconsin
(USA, March 23, 2017) Pratt Industries on March 20 officially opened its newest corrugated box factory — a $60 million investment in Beloit, Wisconsin.
Governor Scott Walker, who was on hand for the ribbon cutting and a tour of the 350,000 sq. foot facility, hailed the company for creating "good paying jobs here and across the United States."
"We're thrilled at this commitment," the Governor told more than 150 customers and employees. "As an international leader in paper and packaging, Pratt Industries had numerous options when it came to establishing operations in the Midwest and their decision to expand here in Wisconsin is another indication that our reforms are working."
Chairman Anthony Pratt said putting the new factory in Wisconsin was an easy decision.
"It's due to Gov. Walker's great leadership that we are located here in this businesslike-friendly, manufacturing area," he said, noting that under Walker's leadership unemployment in the state had fallen from 8 percent to under 4 percent.
"And this plant is only a punt kick away from the Chicago area, the world's biggest box market."
At capacity, the Beloit factory will employ 140 people and produce 600 tons of 100 percent recycled boxes every day.
The new investment is part of the company's continued expansion plans into the Midwest and beyond.
"We currently operate 68 factories and employ 7000 people and we want to continue to grow those numbers," said Anthony. "Just here in the Midwest alone we've invested almost $500 million dollars since the beginning of 2015."
Pratt is America's 5th largest corrugated packaging company and the world's largest, privately-held 100% recycled paper and packaging company. (Source: Pratt Industries)
Cover Image: The Wisconsin facility.