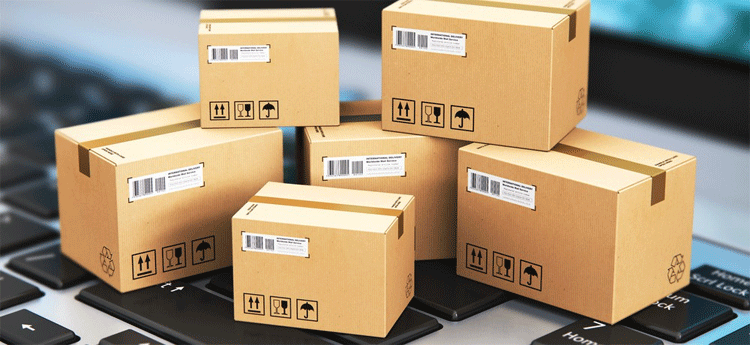 U.S. Market for Boxes Used in E-Commerce to Grow 10% Annually Through 2020
(Cleveland, USA, Dec. 7, 2016) Demand for boxes for e-commerce packaging is forecast to advance more than 10 percent per year to $1.1 billion in 2020, driven by continued robust growth for online retail sales, which will spur concomitant opportunities for boxes needed to ship products. These and other trends are presented in Retail E-Commerce Packaging Market in the US, a new study from The Freedonia Group, a Cleveland-based industry research firm.
In 2015, boxes accounted for 28 percent of total e-commerce packaging demand. According to analyst Esther Palevsky, "The convenience and speed of purchasing goods online will enable online shopping to continue to increase its overall share of retail sales, fueling expanded box demand." Moreover, consumers are becoming more comfortable with ordering large-sized goods online, thereby supporting gains for larger and more durable boxes, which are also costlier. While e-tailers will remain the largest market for boxes, 3PL companies will post the fastest gains, assisted by their advantages in terms of improving the operational processes of e-commerce fulfilment.
More than 95 percent of box demand is generated by corrugated boxes, with set-up boxes comprising the remainder. Set-up boxes are used as subscription boxes, containing assorted items and offering a premium appearance, making them valued as storage boxes once their contents have been used or removed. The subscription box market will also promote strong opportunities for corrugated boxes, especially as subscription service firms tend to use custom boxes with high-quality graphics or customized inserts to make the "unboxing" experience more exciting for consumers.
Boxes, Labels, Mailers to See Fastest Gains
Through 2020, the fastest growth is expected for boxes, labels, and mailers. Opportunities for boxes will be boosted by package volume increases coupled with the presence of custom boxes used to differentiate brands, promote a premium image, and create excitement for "unboxing." However, the use of dimensional weight to calculate shipping costs will moderate gains for corrugated boxes, leading some firms to downsize boxes or use mailers for smaller items or products that are not fragile.
Gains for labels will reflect package volume expansion and the increasing prevalence of value added product types, particularly integrated labels. Advantages of light weight and low cost will fuel strong advances for mailers, with poly mailers expected to enjoy the best prospects.
3PLs to Benefit from Outsourcing of Fulfilment Functions
The largest market for e-commerce packaging is traditional e-commerce retailers, dominated by Amazon. Gains will be similar to the overall average, propelled by continued robust prospects for e-commerce retail sales. Competition from third party fulfilment and logistics firms (3PLs) and an increased web presence among brick and mortar retailers will prevent faster advances. 3PLs will represent the fastest growing e-commerce packaging market through 2020 and beyond. Opportunities will be helped by the growing trend of outsourcing fulfilment processes to firms with expertise in supply chain functions and to limit additional costs associated with warehousing, staffing, and other fulfilment functions. In the brick and mortar retailer market, increases will be aided by the growing share of company sales generated via e-commerce and the focus on developing infrastructures for an omnichannel approach.
Widening Range of Goods Gaining Acceptance in E-Commerce Channels
Apparel and accessories will be one of the fastest growing merchandise applications, with advances aided by stellar gains in product sales resulting from wide selection and the easy return policies offered by many merchants. Above average prospects in home furnishings will be boosted by expanded purchases of large items and rising household formation rates among millennials.
Food and beverages, an area in which consumers have so far been slow to adopt online shopping, will represent one of the fastest growing applications for e-commerce packaging, reflecting changes in shopping patterns, especially among younger consumers, and the need for specialty packaging with perishable items.
Robust gains are anticipated in areas in which e-commerce purchases have not had much of a foothold until relatively recently, such as pet food, laundry products, and other household items.


Retail E-Commerce Packaging Market in the US (published 11/2016, 180 pages) is available from The Freedonia Group. For further details, please visit: www.freedonia.com (Source: The Freedonia Group, Inc.)
Cover Image courtesy blog.drupa.com