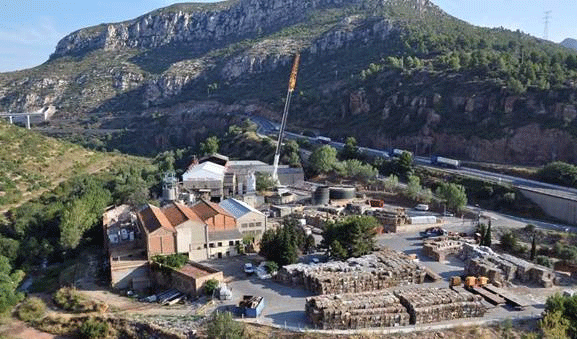 Valmet to Perform Capacity Increase Project for Matías Gomá Tomás' Board Mill
(La Riba, Catalonia, Spain, Dec. 14, 2016) Valmet has received an order for a board machine capacity increase upgrade and a three year paper machine clothing agreement from Matías Gomá Tomás S.A.'s board mill in La Riba, Catalonia, Spain.
The delivery of the capacity increase project is scheduled to take place by the end of 2016 and the start-up to be in the end of February 2017.
Valmet said that the value of an upgrade of this scope is usually valued around EUR 4 million excluding the paper machine clothing agreement.
The target of the rebuild is to increase production capacity and production speed by improving runnability, reducing breaks and increasing drying capacity, Valmet added.
Matías Gomá Tomás, S.A. produces corrugated board and linerboard with 5.0 m wide board machine with the top speed of 350 m/min.
Valmet's delivery for the capacity increase includes a new pick-up felt loop, perforated uhle box covers, hood ventilation upgrade, steam and condensate system upgrade and additional drying cylinders.
Matías Gomá Tomás belongs to Grupondunova Group. Grupondunova is one of the primary corrugated cardboard manufacturing groups in Catalonia, Spain.
Valmet is a leading global developer and supplier of services and technologies for the pulp, paper and energy industries. To learn more, please visit: Valmet (Source: Valmet)
Cover Image: Matías Gomá Tomás S.A.'s board mill in La Riba, Catalonia, Spain.