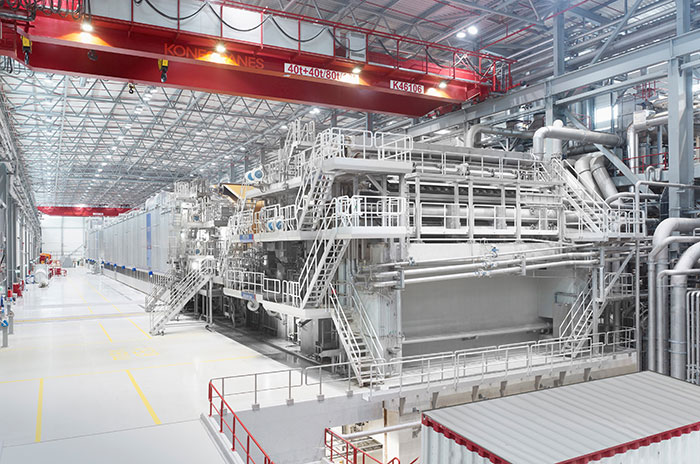 Voith to Supply Liansheng Paper in Taiwan with New Packaging Paper Machine
(Heidenheim, Germany, September 29, 2016) Voith said that it will supply Liansheng Paper Industry (Longhai) Co., Ltd. with a new packaging paper machine, to be designated PM 9.
The new machine will be located in Liansheng's paper mill in the Zhangzhou Taiwanese Investment Zone.
PM 9 will have a wire width of 7,300 mm and reel width of 6,660 mm, with a design speed of 1400 m/min and an operating speed of 1300 m/min.
The machine will be capable of producing 400,000 metric tons of packaging paper per year at a basis weight of 70 to 140 g/m2.


Packaging Papers
The scope of supply includes the entire paper machine from headbox to reel, along with an advanced Voith automation package including MCS and QCS.
Startup of the new machine is scheduled for December 2017.
Founded in 2004, Liansheng Paper Industry Co., Ltd. is one of the largest papermaking enterprises in Fujian Province (China). Its main products are corrugated medium and testliner.
For more information, visit www.voithpaper.com (Source: Voith AG)
Pictured Above: A Voith packaging paper machine (courtesy Voith)